Tourism and real estate construction are Big Bear Lake's two major industries. Here is a little history of how tourism and lodging got started in Big Bear Lake.
THE BEAR VALLEY HOTEL
When Big Bear Lake was created in 1885, the valley was pretty much devoid of any human activity except for a couple ranchers, a few Serrano Indians and an occasional prospector.   There were no lodges, hotels or vacation homes.  Big Bear village didn't exist, and the only two roads into the valley should have been called trails.  A typical trip to Big Bear from San Bernardino usually took two days with a combination of horse drawn stage and burro pack trains.  Even so, each summer would find campers and fisherman camped out all around Big Bear Lake.  This situation didn't go unnoticed by two local Big Bear ranchers, Gus Knight Jr. and John Metcalf.  They saw an opportunity, and decided to do something about it.
In 1888, they formed a partnership, purchased 80 acres just south of where the village sits today, and built Big Bear's first resort hotel, the Bear Valley Hotel.  In spite of the difficulties involved in getting to Big Bear, the new hotel was booked solid with advance reservations.  At the grand opening, tents and cots were added to handle the overflow of guests.  This was the beginning of the tourist and vacation rental business in Big Bear.
After a few years, Knight bought out Metcalf, and the resort was renamed Knight's Hotel.  The little Hotel was strictly a summer time operation, but it enjoyed a monopoly on the tourist trade in Big Bear.  That monopoly lasted until Christmas Eve December 24, 1900, when the hotel mysteriously burned to the ground.  The hotel had been closed for the winter, and the cause of the fire was never determined.  At the time of the fire, there were no other resorts in the valley, and the private home vacation rental business didn't exist yet.  So overnight the Big Bear resort industry had been wiped out.  But not for long.
THE PINE KNOT LODGE
The success of Knight's Bear Valley Hotel had been noted by the board of directors of the water company that owned the lake.  Also by 1900, the roads into Big Bear were beginning to improve thanks primarily to the Bear Valley Toll Road that Gus Knight had opened in 1891.  As a result in 1906, a group of wealthy investors, which included Bear Valley Mutual Water Company directors Herbert Garstin and William Glass, got together and formed a syndicate to purchase what was left of the Bear Valley Hotel property.  Claiming to have almost unlimited financial resources, they proceeded built a huge first class resort called Pine Knot Lodge.
This new lodge was massive.  It opened up with 21 cabins, a main Pavilion, a dining room, a social hall, a freight depot, and a post office.  The Pine Knot Lodge set the standard for future resorts, and it quickly became the center of a growing community that began to materialize between the lodge and the lake.  Town meetings, dances, and other community events usually took place in the Pine Knot Lodge social hall.  That new community consisted primarily of a small group of camps that popped into existence to handle the overflow of guests from Pine Knot Lodge.
About 1917, on an unnamed dirt road that ran east and west next to those early camps, a few businesses like the Big Bear Pavilion, the Grizzly Theatre, the Navajo Hotel, Chad's and Heller's Trading Post began to appear.  This was the beginning of today's Village Drive.
It was also about that time, that the land along the lake was subdivided into lots, and vacation homes were built.   B.G. Holmes arrived in Big Bear in 1916.  He set up a real estate company and the Indian Lodge on the south/west end of Village Drive.
In addition to selling real estate, Holmes is generally acknowledged as was the first person to handle private vacation home rentals in Big Bear Lake.  Today, the majority of the homes that have been built in Big Bear are owned by vacation homeowners.   The private home vacation rental business that materialized has been a big part of Big Bear's development.
The Pine Knot Lodge continued to grow, and in 1914 Fred C. Skinner took over management of the lodge.  He was known simply as "Dad", and he worked tirelessly to promote Pine Knot Lodge and the Big Bear community, which was then known as Pine Knot.  Skinner installed a generating plant that provided electric power for the lodge five years before electricity came to Big Bear.  He also aggressively  promoted Pine Knot with the movie industry, and even kept the Lodge open throughout the winter so that Hollywood could make movies year round.
By the early 1920's, new lodges were being built all over Big Bear Valley.  Those early lodges were full destination resorts.  Each new lodge would try to outdo previous lodges in both size and grandeur.  Most of them also handled vacation home rentals on the side.  Since the 1920's, Big Bear has never had a shortage of private vacation homes to rent.  Early lodge owners and managers were always happy to help vacation homeowners make extra money with their overflow of guests.
STILLWELL'S
The most expensive place in Big Bear to stay during this time period was an elaborate lodge located just north/east of the village on a point on the lake called Stillwell's.  It was built Carl and Mamie Stillwell around 1920, about the same time that the Grizzly Theatre and the Highlander Hotel were built.  Ideally located right on the lake and also near the village, Stillwell's was the place to stay if you had the money.
Mamie Stillwell spared no expense bringing in top orchestras and recording bands from all over southern California.  The Stillwell's in Big Bear quickly developed a reputation as a premier nightspot.  However in 1928, the main pavilion burned to the ground.
A new pavilion was constructed almost immediately, and it was even more luxurious than the first.  Stillwell's added a swimming pool, tennis courts, and since it was on the lake it obviously had a boat landing.  Of course with its magnificent new dance floor and the Big Band Orchestras providing music, Stillwell's maintained it's reputation as the place to be.  The unfortunate end of this Big Bear landmark finally came on December 2, 1945, when the Stillwell's second pavilion also burned to the ground.
THE PETER PAN WOODLAND CLUB
The one lodge that set the standard for all the early Big Bear Lodges was the Peter Pan Woodland Club.  It was without question the largest and most exclusive of the early resort lodges.  However unlike most early resorts, the Peter Pan Wood land Club was not built anywhere near the lake.  It was located in what is now Big Bear City.  Select "Big Bear City Resorts" from "Historical Articles" in the menu bar above or click here for the Woodland Club story.
MORE PHOTOGRAPHS OF EARLY BIG BEAR LAKE RESORTS – click here or select the "ALBUM – Big Bear Lake Resorts" from "Historical Photo Albums" in the menu bar above.
© Rick Keppler
For a more detailed look at Big Bear's fascinating history, go to the Channel-6 website program guide.  There you will find the dates and times for the various Big Bear Historical episodes on Channel-6's History Show.
___________________________________________
___________________________________________
___________________________________________
If you plan on visiting Big Bear Lake, check out Big Bear Cabins and Coupons .Com.  "Cabins and Coupons" has downloadable discount coupons for Dining Out and Shopping with Big Bear merchants.  Vacation rental homeowners managing your own vacation rental, visit the Homeowner Support section for a place to list your vacation rental online, and to find homeowner's vacation rental support from Big Bear's top service providers.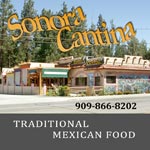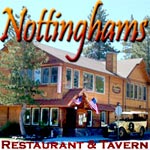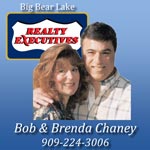 Powered by Max Banner Ads