At the turn of the 20th century, Fawnskin didn't yet exist. Traveling to Big Bear lake was an arduous journey that took almost two days over a series of poorly maintained toll roads. San Bernardino County eventually took over these old toll roads, and combined into a single highway through the San Bernardino mountains. It was dedicated as the Rim Of The World Highway. In 1915. This new highway allowed people to drive to Big Bear in just a few hours, instead of days.
About that same time, two Los Angeles residents Clinton Ellis Miller and William Henry Cline formed a partnership and purchased about 700 acres in the area known as Grout Bay on the north/west side of Big Bear Lake. Their intent was to build a major new mountain resort, and subdivide the land around this resort into buildable lots.
William Cline was a Los Angeles sheriff, and Clinton Miller was a Los Angeles real estate developer. Miller was also married to the daughter of the San Bernardino County Highway Commissioner. This might help explain why Cline & Miller selected Grout Bay as the location for their project. It's probable that they had advance knowledge that this is where the Rim Of The World Highway would enter Big Bear Valley.
Cline and Miller named their new development Fawnskin, after a nearby area known as Fawnskin Meadows. Because of the new highway, Fawnskin immediately began growing into a good sized community. Many new lodges and resorts also began appearing all along the north shore side of the lake. By the early 1920's, it looked like Fawnskin was in serious contention with the Big Bear Village in becoming the community center of Big Bear Valley. Then in 1924, something happened that changed everything.
The original Rim Of The World Highway ran from Running Springs to Green Valley, then through Holcomb Valley and into Big Bear valley at Fawnskin. Big Bear residents nick named the section of the highway through Holcomb Valley the Snow Slide road, because it was almost impossible to keep it open during the winter. In 1923, San Bernardino County began construction on a new road to Big Bear that would replace the Snow Slide road. This new road ran from Running Springs through Snow Valley and then along today's Arctic Circle to the dam. It would then continued along the north shore of the lake and entered Fawnskin just as it did before.
What changed everything for Fawnskin, was that when this new road reached the Big Bear Lake Dam, San Bernardino County decided to build a bridge across the dam and a new road along the south shore of the lake that would connect directly to Big Bear Village. Up until then, all the traffic entered the valley at Fawnskin, and then travel an extra hour and a half around the lake to get to the village. After the south shore road was completed in 1924, the majority of all traffic entering Big Bear Valley started using this road into the village.
As a result, Fawnskin's rapid development slowed to a crawl, and all of the early resorts that once dotted the north shore of the lake, except for one, eventually disappeared into history. Meanwhile, new development along the south side of the lake escalated, and has continued unabated to this day.
But you won't hear any complaints from Fawnskin residents about this. People over there fully appreciate the quiet, peaceful, lay back atmosphere that the north side of the lake offers. Fawnskin is one of Big Bear's best kept secrets.
Even so, you can't help wondering what Fawnskin would have looked like today, if the south shore road had never been built.
© Rick Keppler
For a more detailed look at Big Bear's fascinating history, go to the Channel-6 website program guide.  There you will find the dates and times for the various Big Bear Historical episodes on Channel-6's History Show.
___________________________________________
___________________________________________
___________________________________________
If you plan on visiting Big Bear Lake, check out Big Bear Cabins and Coupons .Com.  "Cabins and Coupons" has downloadable discount coupons for Dining Out and Shopping with Big Bear merchants.  Vacation rental homeowners managing your own vacation rental, visit the Homeowner Support section for a place to list your vacation rental online, and to find homeowner's vacation rental support from Big Bear's top service providers.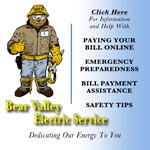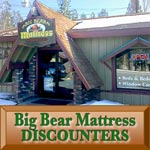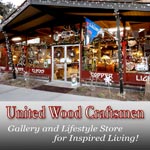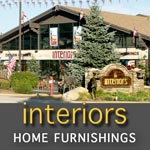 Powered by Max Banner Ads